---
Salvias Grown at Coucals
Salvia iodantha
Salvia splendens
Salvia 'majestic Spires'
Salvia purpurea
Salvia 'anthony Parker'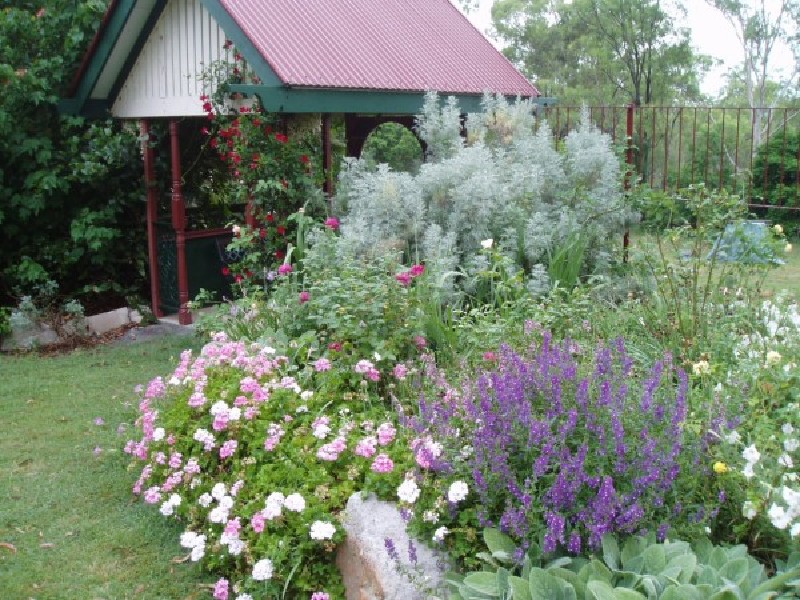 SALVIAS
Salvia involucrata
Salvia madrensis
Salvia Growing Hints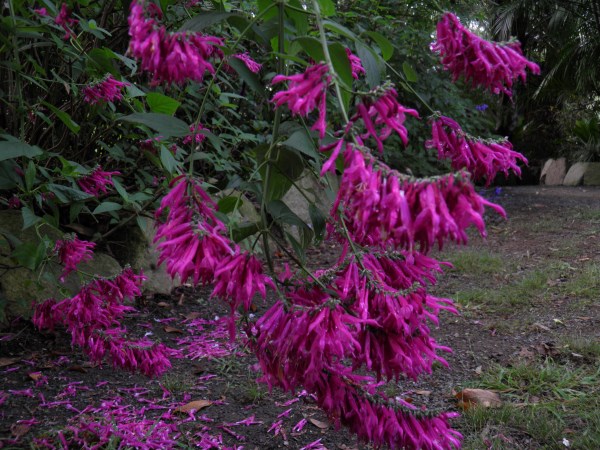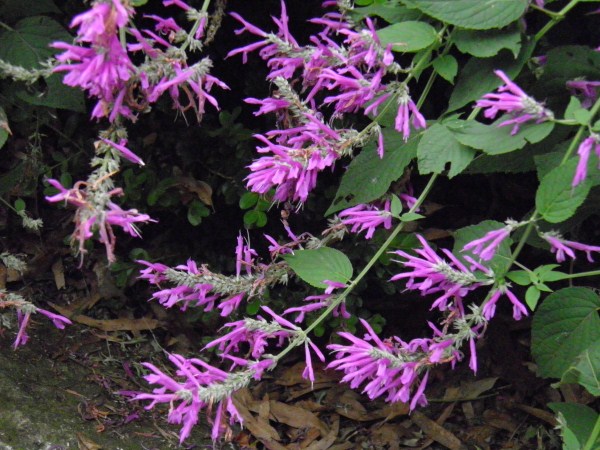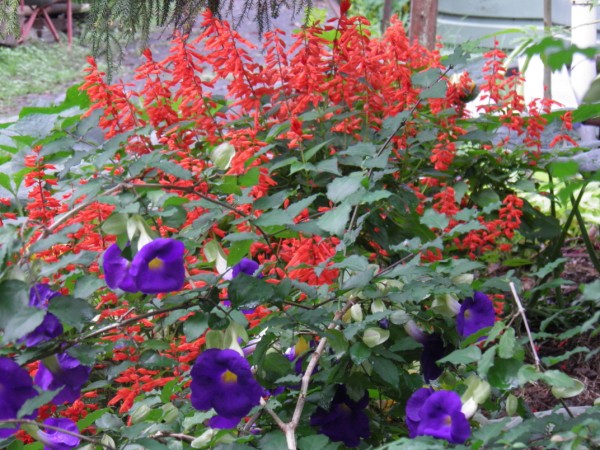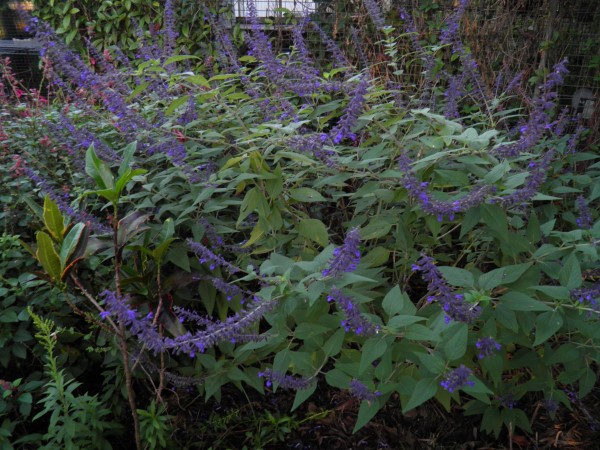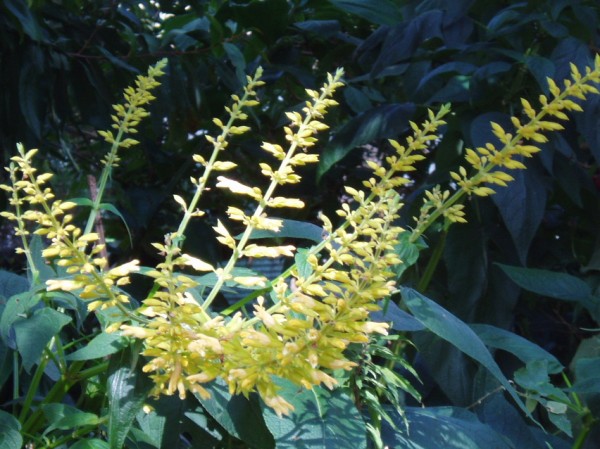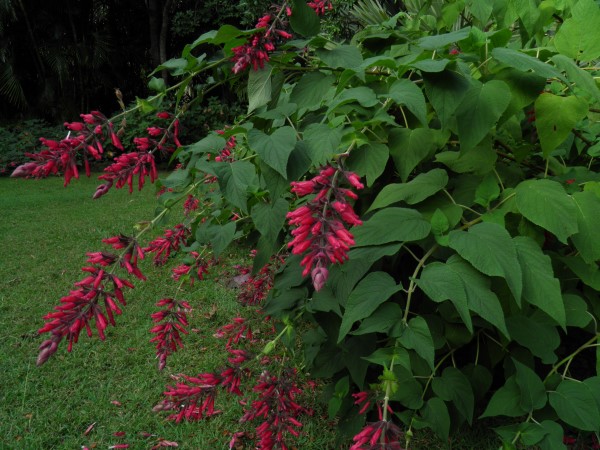 COMMON NAME
Salvia African Skies
Salvia Amistad
Salvia Black Knight
Salvia coccinea
Salvia confertiflora
Salvia discolor
Fruit Salad Sage
Salvia 'Embers Wish'
Salvia farinacea
Salvia Indigo Spires
Salvia 'Follett's Folly'
Salvia Costa Rican Blue
Salvia Black & Blue
Salvia 'Hot Lips'
Salvia Indigo Spires
Salvia Sugar Pink
Salvia 'Joan'
Salvia Bethelii
Salvia Karwinskii

Salvia Pink Icicles

Salvia Pink Icing

Salvia Iodantha
Mexican Sage
Salvia 'Love & Wishes
Salvia Madrensis
Salvia 'Magenta Magic'
Salvia Marine Blue
Salvia Mexicana 'limelight
Salvia Mexicana 'lolly'
Salvia Microphylla (pink)
Salvia Microphylla 'hot lips'
Salvia Miniata
Salvia Mystic Spires
Nama Sage
Bolivian sage
Salvia Pallida
Salvia Phyllis' Fancy
Salvia 'Purple Majesty'
Salvia purpurea
Salvia 'Raspberry Royale'
Pineapple Sage
Salvia semiatrata
Bonfire Salvia
Salvia splendens 'Van Houttei'
Salvia 'Tangerine'
Wagner sage
Salvia Waverley
Salvia Wendy's Wish

BOTANICAL NAME
Salvia 'African Skies'
Salvia 'Amistad'
Salvia Black Knight
Salvia coccinea
Salvia confertiflora
Salvia discolor
Salvia dorisiana
Salvia 'Embers' Wish'
Salvia farinacea
Salvia farinacea hybrid
Salvia 'Follet's Folly'
Salvia Guarantica
Salvia Guarantica
Salvia 'Hot Lips'
Salvia Indigo Spires
Salvia Involucrata
Salvia 'Joan'
Salvia Involucrata Bethelii
Salvia Involucrate x karwinskii
Salvia involucrate 'Pink Icicles'
Salvia Involucrate 'Pink Icing
Salvia Iodantha
Salvia Leucantha
Salvia 'Love & Wishes
Salvia Madrensis
Salvia 'Magenta Magic'
Salvia Marine Blue
Salvia Mexicana
Salvia Mexicana
Salvia Microphylla
Salvia Microphylla
Salvia Miniata
Salvia 'Mystic Spires'
Salvia namaensis
Salvia Oxyphora
Salvia Pallida
Salvia Phyllis' Fancy
Salvia 'Purple Majesty'
Salvia purpurea
Salvia 'Raspberry Royale'
Salvia rutilans
Salvia semiatrata
Salvia splendens
Salvia splendens 'Van Houttei'
Salvia 'Tangerine
Salvia wagneriana
Salvia Waverly
Salvia Wendy's Wish

COLOUR
Blue
Blue
Purple with black calyxes
Apricot
Red
Black
Pink
Orange
Blue
Blue
Coral
Blue
Blue
Red/White
Blue
Pink
Pink
Pink
Mulberry

Pale Pink

Pink

Cerise
Mauve
Purple
Yellow
Magenta
Blue
Blue
Blue
Pink
Red/White
Red
Blue
Light blue
Pink/red
Blue
Mauve
Purple with purple calyxes
Mauve
Red
Red
Mauve
Many colours
Many colours

Salmon/orange
pink
White Mauve/ca
Cerise

Salvias are a wonderful addition to the garden as they are extremely drought tolerant and you can have a Salvia in flower every day of the year as different Salvias flower at different times. Immediately after flowering they need to be trimmed with hedge trimmers and will usually flower again unless they are autumn or winter flowerers.

Salvias are easy to propagate
Propagate after trimming, using a green stem cutting with a node at about pencil thickness. Cut all the flowers off and most leaves and insert into a pot with the node just below the top of the soil. Keep moist in a shady position.

Some Salvias' tend to sucker and these can be easily separated and re-planted.