---

Coucals of Mount Crosby is situated 30 klms west of Brisbane , Australia in the D'Aquilar ranges.

The 4 acres have been landscaped using tonns of Helidon Sandstone..

The raised garden beds are flanked by 30 metre Spotted Gums and many other native trees originally situated on the property.

These gardens have been created by Jim and Jan with just the aid of a Bob Cat machine to move some of the larger rocks.

Jan designed and worked the gardens with Jim cutting rocks and building the many gazebos and seating areas.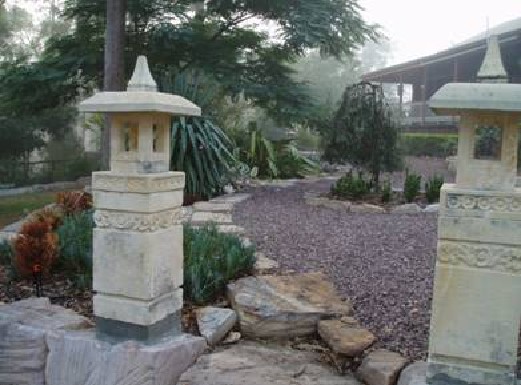 THE GRAVEL GARDEN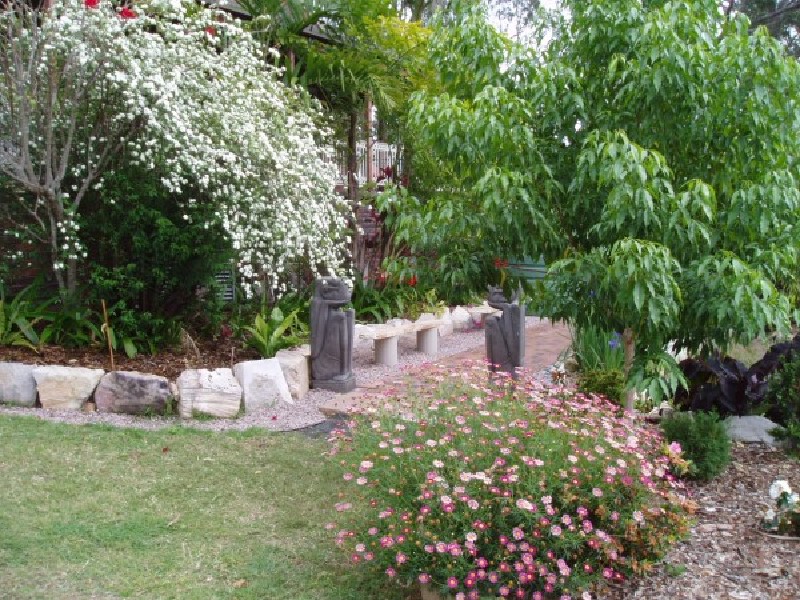 THE LAGOON GARDEN
(above & below)

GARDEN DESCRIPTION

A sloping hillside property
with huge gums and views of the D'Aguilar ranges.
A variety of gardens incorporating various themes displaying a wide range of tropical, sub-tropical and temperate planting that is unified by the natural sandstone edging.
Visitors can discover these garden areas
via meandering paths and steps leading you on a journey of discovery, or quiet contemplation should you wish to sit in one of the many seating areas and just take in the bird calls, perfumes and natural beauty of the bush land setting.
DOWNLOAD A MAP OF THE GARDEN
The gardens include:

2 Rose Gardens
Rainforest Walk
Circular Terraces
Conifer Walk
Ponds
Lagoon
Bromeliad & Orchid Garden
Succulent Garden
Gravel Garden
Orchid & Wisteria Courtyard
Palm Border
Gazebos S
Seating areas
Olive Grove/Dry slope
100 metre Mixed Border
Waterfall garden
Fairy garden
Vegetable garden
Bulb terrace
Bambooserie
The West Slope
The East Slope

OUR CLIMATIC DETAILS

Brisbane enjoys a Sub-tropical climate with temperatures between 0-20 degrees Celsius in Winter which is June to August. The rainfall is low during these winter months and our driest time is Spring which begins late August

The Summer rains start about October and go through to April. It is most humid (60%-90%) between December to February. Temperatures during this time are generally around the low 30 degrees Celsius with a night time temperature around 20 degrees Celsius.

Our autumn (March to May) is just a 'cooling off' period with most leaf and bark drop in early spring or during dry times.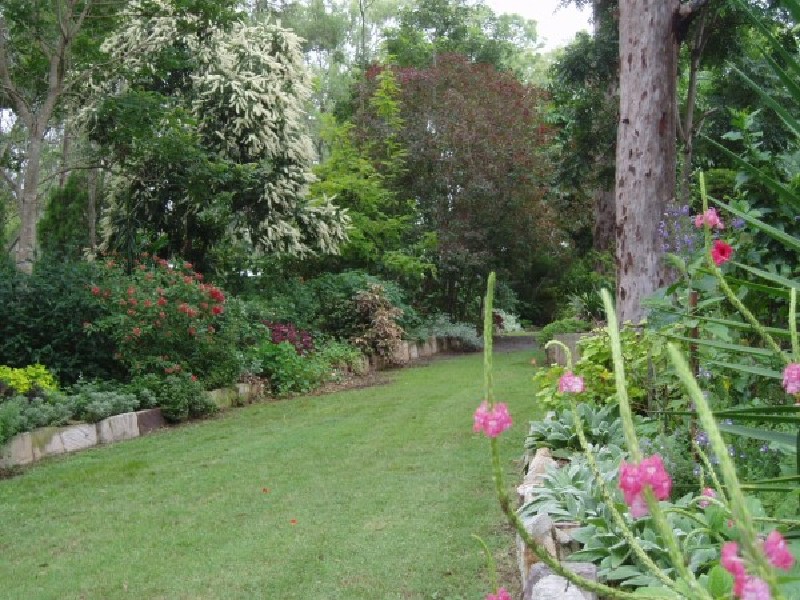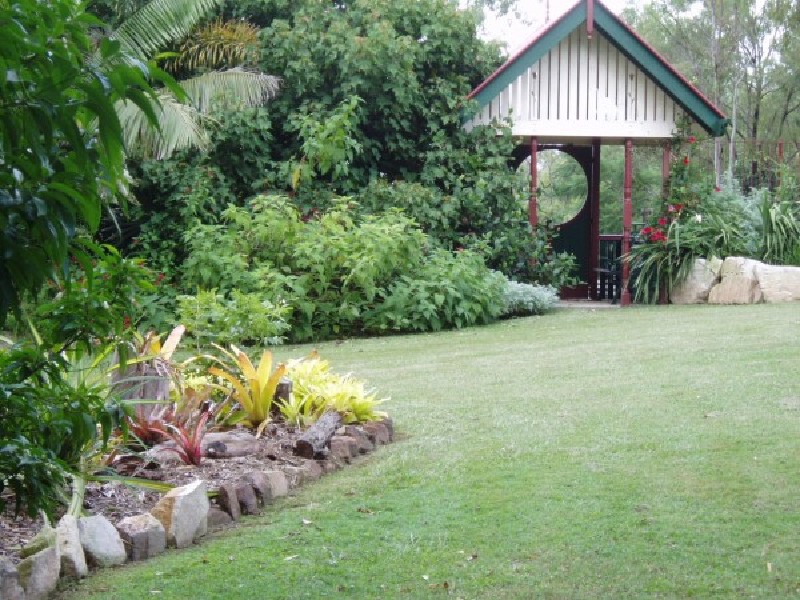 Interesting Plants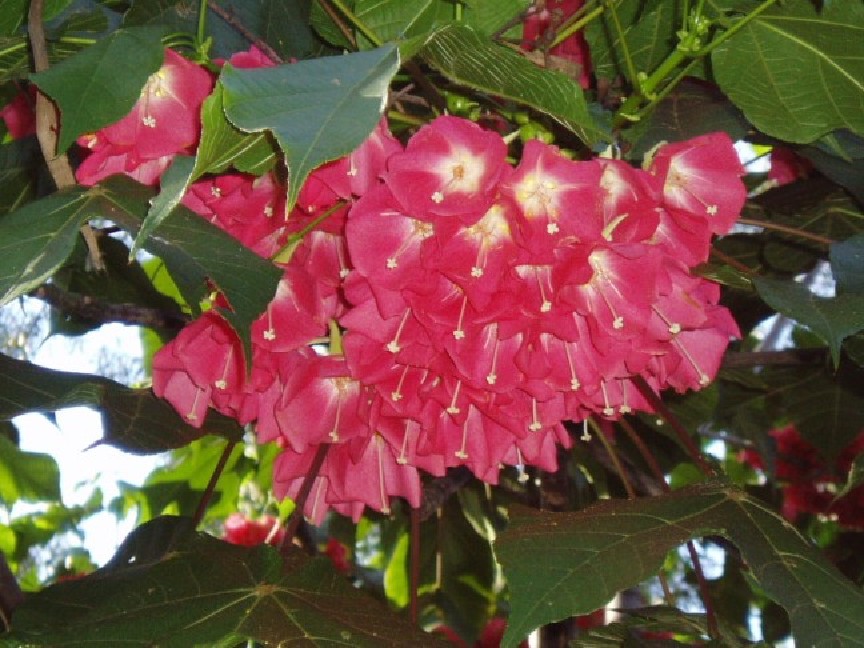 Colourful Flowers