---
Aechmea fasciata
Guzmania
Guzmania

Portea
with
Vanda orchids

Billbergia growing on the trunk of
Butia capitata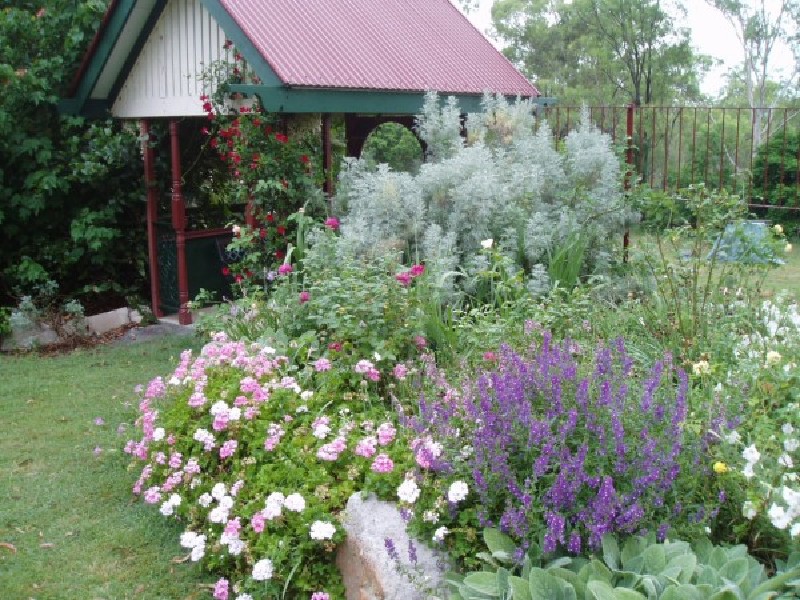 BROMELIADS
Aechmea blanchetiana
Tillandsia 'creation'
Bromeliads grown at Coucals
Bromeliad Growing Hints
Some need shade and some need sun; consider their requirements for light.

Grow on trees, on logs or rocks or in mulch as most are epiphytes.

They do not like water at their root base and in their 'vase'

Once they flower the 'mother' plant will produce 'pups'

Only remove the 'pups' once they are more than one third the size of the mother plant.

I leave the mother plant die in the clump.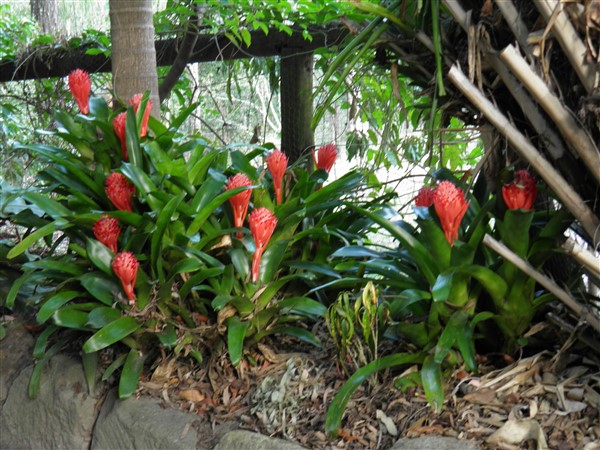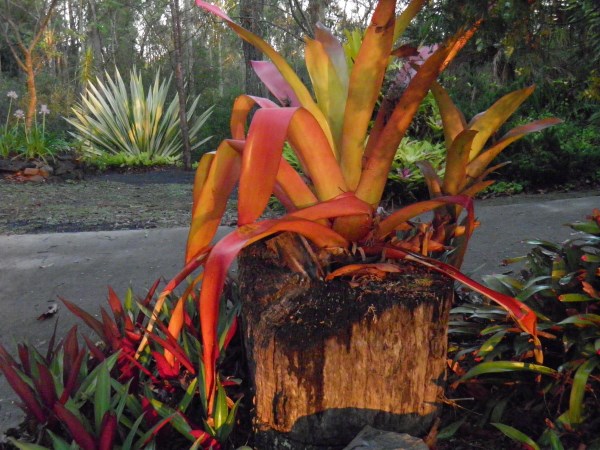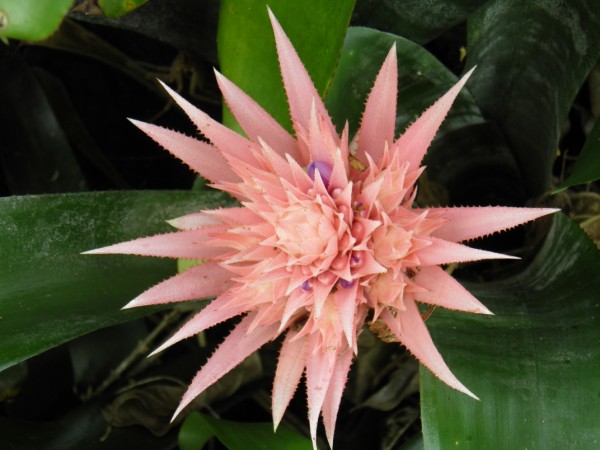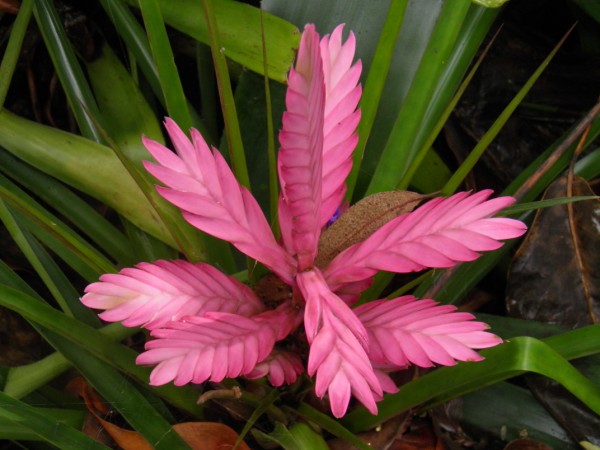 Common Name
Giant Aechmea
Aechmea
Blue Aechmea
Aechmea
Silver vase
Matchstick
Aechmea
Aechmea
Aechmea
Aechmea
Aechmea
Aechmea
Aechmea
Alcantarea
Perfumed Alcantarea
Red Pineapple
Eating pineapple
Spotted Billbergia
Torch Billbergia
Hallelujah Billbergia
Canistropsis
Earth Stars
Pineapple Dyckia
Silver Dyckia
Guzmania
Hohenbergia
Hohenbergia
Neoregelia x Orthophytum Galactic Warrior
Neomea
Neoregelia
Purple centre
Orthophytum
Portea
Quesnelia
Quesnelia
Tillandsia
Tillandsia 'Creation'
Spanish Moss
Vriesea
Red Sword

Botanical Name
Aechmea blanchetiana
Aechmea chantinii
Aechmea coelestis
Aechmea distichantha
Aechmea fasciata
Aechmea gamosepala
Aechmea lueddemanniana 'Mead'
Aechmea mariae-reginae
Aechmea mexicana
Aechmea nudicaulis
Aechmea orlandiana
Aechmea pineliana
Aechmea recurvata
Alcantarea imperialis 'Rubra'
Alcantarea odorata
Ananas bracteatus
Ananas comosus
Billbergia amoenea
Billbergia pyramidalis
Billbergia halleluja
Canistropsis
Cryptanthus
Dyckia brevifolia
Dyckia marnier-lapostollei
Guzmania species and cultivars
Hohenbergia correia-araujoi
Hohenbergia rosea
X Neophytum

Neomea 'Something special'
Neoregelia carolinae & hybrids
Neoregelia concentrica
Orthophytum gurkeni 'Warana'
Portea petropolitana var. extensa
Quesnelia avensis
Quesnelia imbricata
Tillandsia species
Tilliandsia cv
Tillandsia usneoides
Vriesea hieroglyphica
Vriesea splendens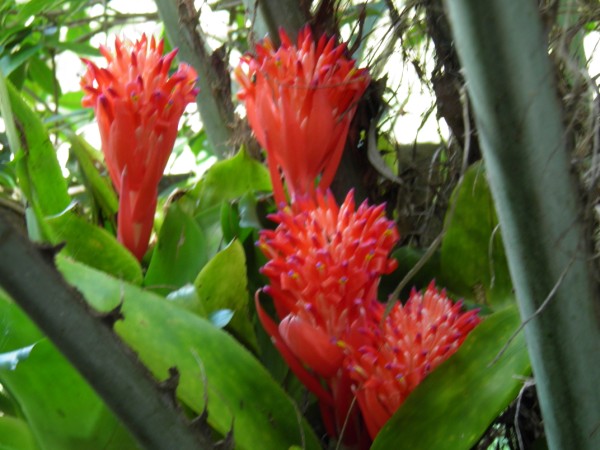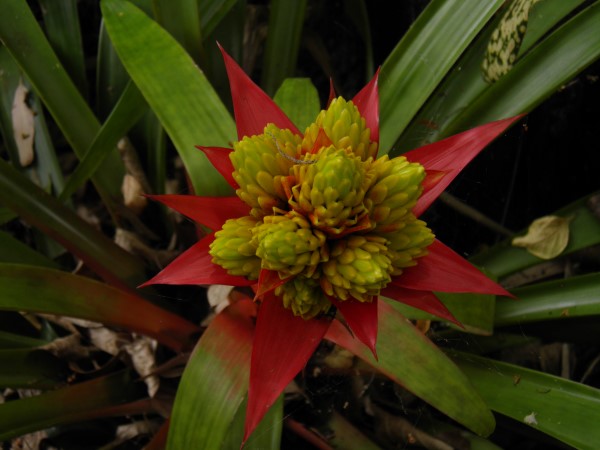 Billbergia pyramidalis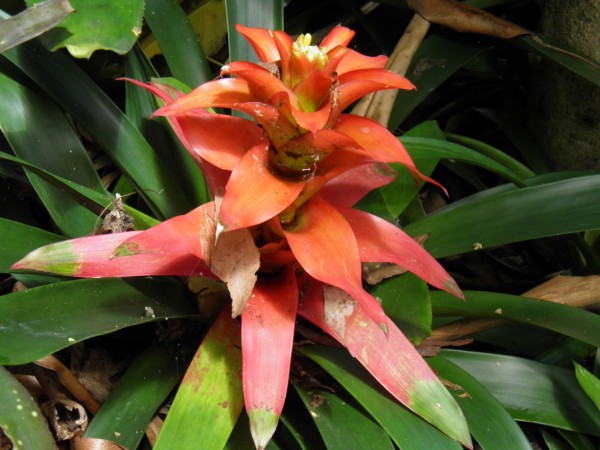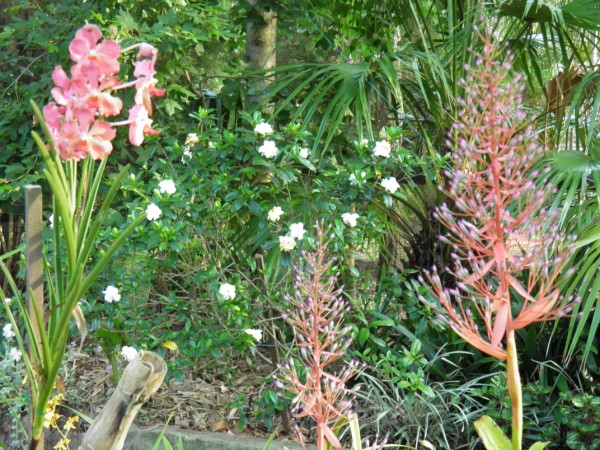 Ananas bracteatus