---
Perennials Grown at Coucals
Ajania pacifica
Ivy Pelargonium
Chrysanthemum
Porphyrocoma
Pohliana
Perennial Cleome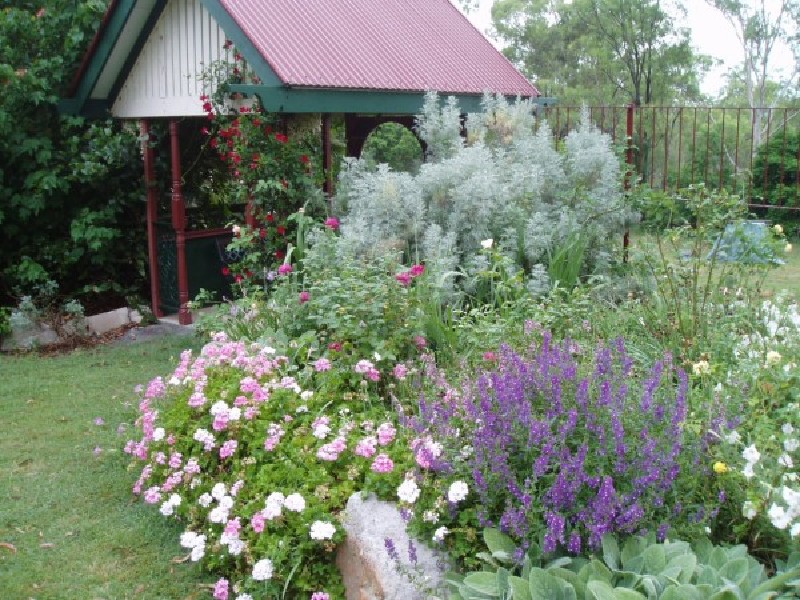 PERENNIALS
Coleus
Solidago canadiensis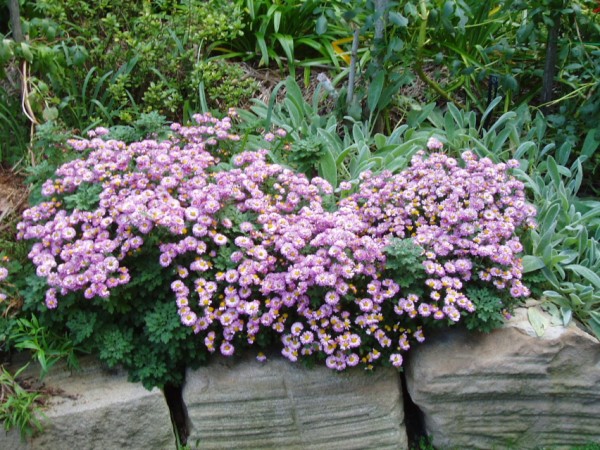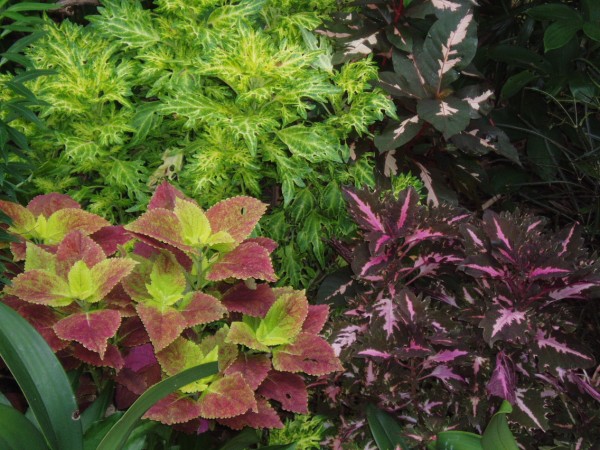 Common Name
Bear's breeches
Aglaonema
Ajania
Angelonia
Black Anthurium
Heritage Daisy
Wormwood
Tree Wormwood
Ganges Primrose
Bizzy Lizzie
Begonia
Peacock Plant
Zebra plant
Canna
Vinca
Blue Buttons
Chrysanthemum
Perennial Cleome
Tick weed
Firecracker Plant
Cigar plant
Tree Dahlia
Coneflower
Gerbera
Helichrysum petiolare
Heliotrope
Busy Lizzies
Beefsteak
Lion's ear
Perennial Statice
Catmint
Trailing African Daisy
Pelargonium
South African Pelargonium
Regal Pelargonium
Ivy Geranium
Magenta
Silver Plectranthus
Jade magic
Chinese foxglove
Sage
Lavender Cotton
Skullcap
Dusty Miller
Coleus
Golden Rod
Lamb's ears

Botanical Name
Acanthus mollis
Aglaonema species and cultivars
Ajania pacifica 'Silver and Gold'
Angelonia
Anthurium
Argyranthemum
Artemisia absinthium 'Powis Castle'
Artemisia arborescens
Asystasia gangetica
Impatiens pseudoviola
Begonia cultivars
Calathea makoyana
Calathea zebrine
Canna cultivars
Catharanthus roseus
Centrantherum punctatum
Chrysanthemum x grandiflorum
Cleome'senorita'
Coreopsis grandiflora
Crossandra infundibuliformis
Cuphea ignea
Dahlia imperialis
Echinacea purpurea
Gerbera jamesonii
Helichrysum petiolare
Heliotropium arborescens
Impatiens
Iresine herbstii
Leonotis leonurus
Limonium perezii
Nepeta
Osteospermum
Pelargonium Zonal, Scented
Pelargonium cucullatum
Pelargonium xdomesticum
Pelargonium peltatum
Peristrophe bivalvis
Plectranthus argentatus
Porphyrocoma pohliana
Rehmannia angulata
Salvia species and cultivars
Santolina camaecyparisssus
Scutellaria indica
Senecio cineraria
Solenostemon scutellaroides
Solidago canadanensis
Stachys byzantina

Perennial Growing Hints
Perennials are a wonderful addition to the garden as they last two or more years and flower consistently and almost immediately after propagating so they make wonderful fillers. They do need to be trimmed after flowering and will usually flower several times a year.

Perennials are easy to propagate
When to propagate is the key, for sub-tropical perennials propagate in spring or summer. For temperate or Mediterranean plants propagate in autumn or winter, when the nights are cooler.

Take green stem cuttings just below a node at about pencil thickness. Bury the node just below the soil in a pot and keep moist in a shady position.

Some perennials like Solidago and lamb's ears are best propagated by division.