---
Roses Grown at Coucals
David Austin Crocus Rose

Crepescule
Monsieur Tillier
Souvenir de la Malmaison
David Austin
Pat Austin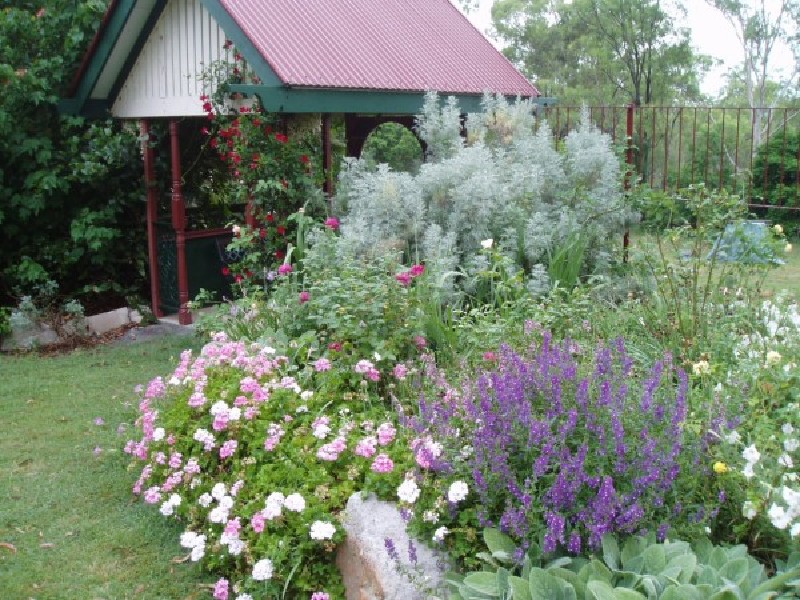 ROSES for the subtropics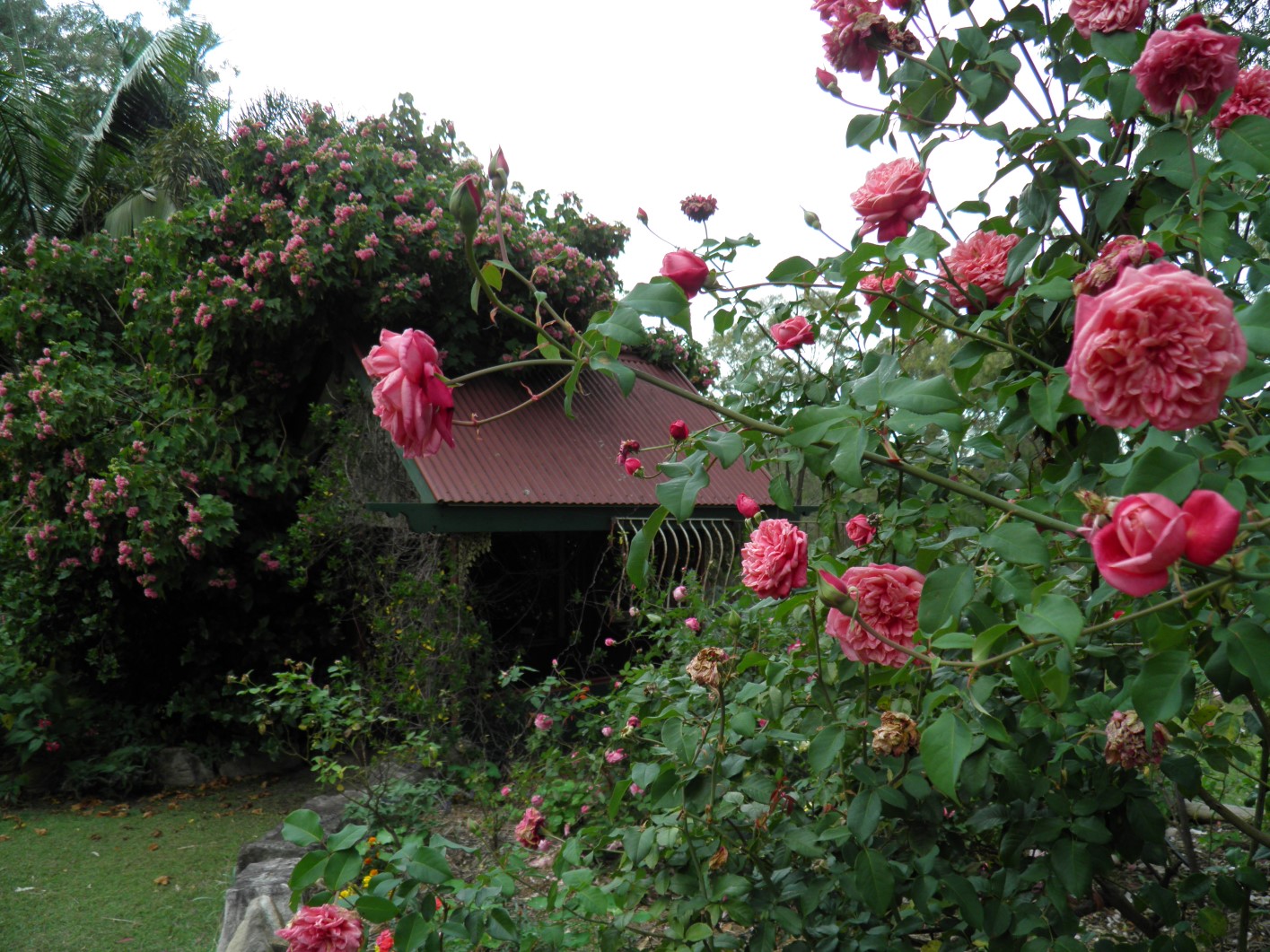 Rose Growing hints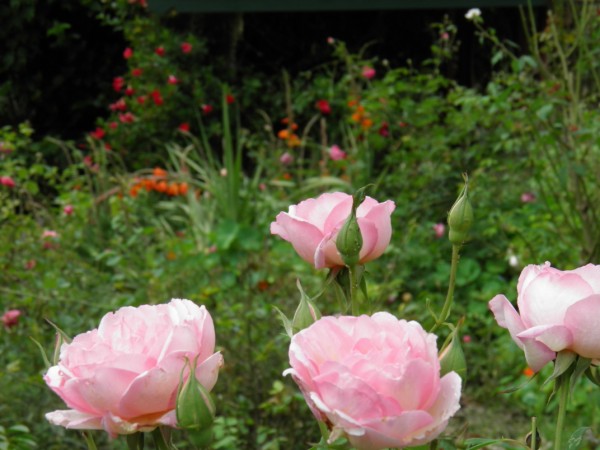 Duchesse de Brabant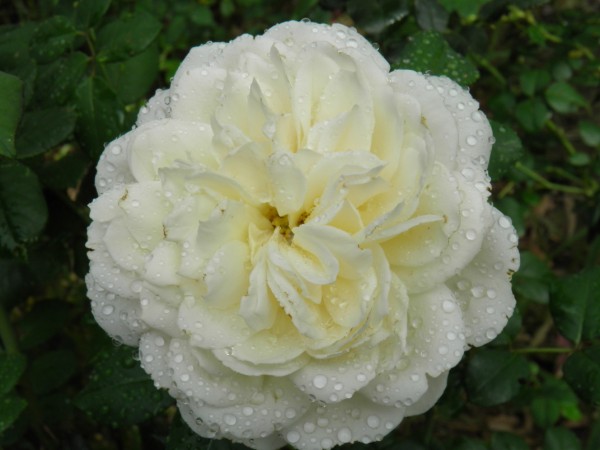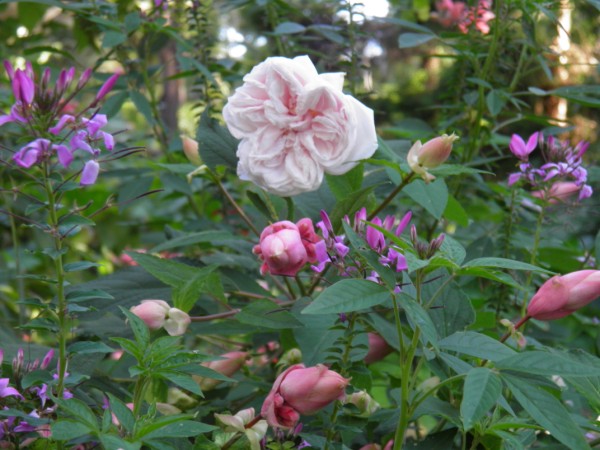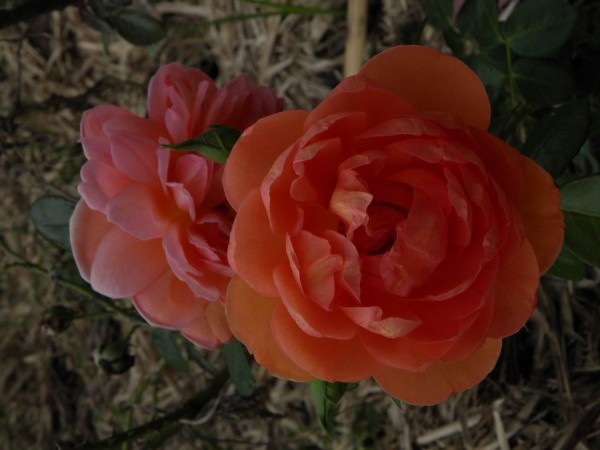 BUYING ROSES
I buy bare rooted roses which arrive in July after being ordered around March. Unpack them immediately they arrive and keep their roots covered in damp peat moss or sawdust until you are ready to plant them. I always plant my new bare rooted roses in pots that are big enough to accommodate the rose's roots for the next 6 months. Put them in a sunny spot and make sure that they are well watered, as winter and spring are our driest months. They will put on new growth immediately and their roots will establish in the pots.

PLANTING ROSES
I plant them into the ground when we get good rain which is usually summer. Pick a site in full sun and an area that gets good air movement. Dig the hole a little deeper than the pot, put some good soil in the bottom of the hole and put the plant in making sure that the level of the soil in the pot is the same as the ground. The graft of the rose should always be higher than the level of the ground. Mulch and water them in well after planting them and in between showers. Fertilize them when rain is imminent. After they have established I water them twice a week for 30 minutes in the morning so that they are dry before nightfall.

PRUNING ROSES
I do not hard prune the roses as they will continue to flower through winter.
Prune the stems that have finished flowering back to strong stems (pencil thickness) and cut out any thin stems and dead wood as well as opening up the centre of the bush.

It is always good to prune when the soil is moist and rain is imminent, so that you get new growth and immediate buds. You can then fertilize with Blood and Bone with 10% potash added or Sudden Impact for Roses, giving each rose a good trowel full, when it rains.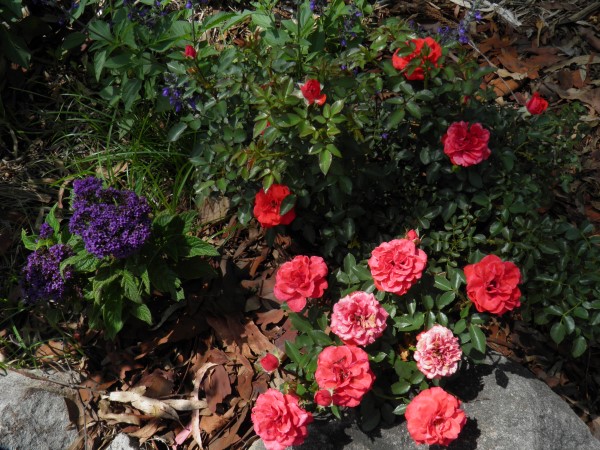 Red fairy Dwarf
NAME
Bonica
Burgundy Iceberg
Cecile Brunner
Crepiscule
Crocus Rose
Dick Koster
Duchesse de Brabant
Happy Child
Kathleen Harrop
Lorraine Lee
Mme Isaac Periere
Molineux
Monsieur Tillier
Mrs B R Cant
Mutabilis
Pat Austin
Pegasus
Penelope
Pinkie
Red fairy dwarf
Rosea Banksia
Sophies Rose
Sourvenir de la Malmaison

COLOUR
Pale pink cluster
Burgundy
Pale Pink
Yellow
Cream
Pink cluster
Pale pink
Yellow
Pink
Pink
Crimson pink double
Yellow
Bright pink to brick red
Crimson double
Single Pink
Old Gold
Apricot
Cream
Pale Pink
Red
White
Cerise
Pale pink

TYPE
Modern shrub
Floribunda
Polyantha
Climbing Noisette
David Austin bush
Polyantha
Old Tea
David Austin bush
Bourbon
climbing Allister Clark
Bourbon
David Austin small bush
Old Tea
Old Tea
China
David Austin
David Austin
Old Tea
Climbing Polyantha
Modern Miniature
Rambling
David Austin
Bourbon