---
OTHER GARDENS
OPEN
30th APRIL & 1st MAY 2022
9am to 4pm

---
The Sommer Garden
The Sommer Garden Lake
Pocket Farm Garden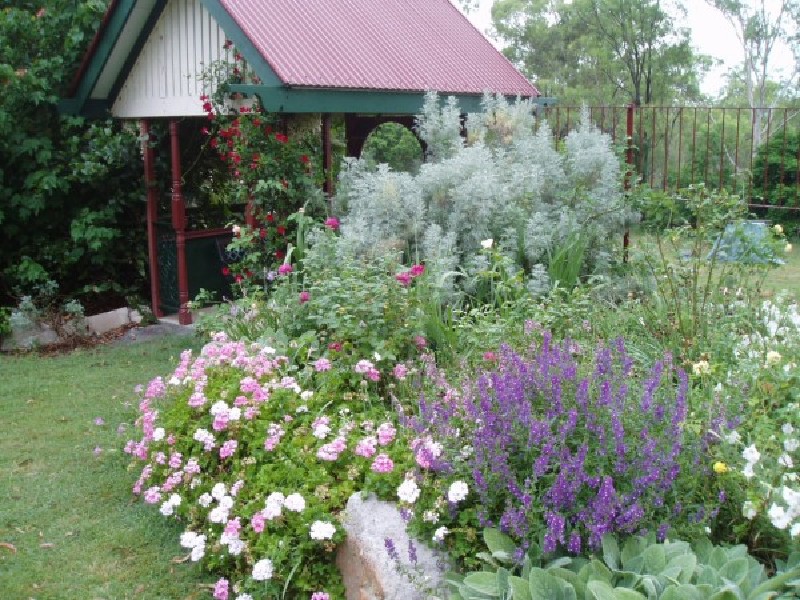 THE SOMMER GARDEN
61 Vyner Road, Pinjarra Hills
OFFERING
Morning and afternoon teas and coffee
or
Bring a picnic & rug
SUPPORTING: The Salvation Army
$10 Entry or $15 for 2 or $20 for 3 gardens
per person (children under 18 free)
The Sommer Garden started life in 1974 on a lantana riddled site with little topsoil, the block mainly consisting of Brisbane schist. After 48 years and an unbelievable amount of many different types of mulch, today it is a five-acre garden centered around a naturalised lake with many different garden rooms or point of interest, from formal areas to lush tropical ones. Also included in the garden are native sections and a Children's Garden complete with native bees, chooks and a veggie garden.

The main driving force behind the garden, apart from a love of all plants, is a desire to create different atmospheres within the garden. With the careful use of design and texture, it aims to draw the visitor deeper and deeper into the garden. Many secret paths lead to hidden surprises, with lots of resting spots along the way to take in the view or even have a picnic. Peace and tranquility are the aim of this space.


POCKET FARM GARDEN
311 Priors Pocket Road, Moggill
OFFERING
A sausage sizzle or Bring a picnic & rug

SUPPORTING: The Men's Shed, Bellbowrie
$10 Entry or $15 for 2 or $20 for 3 gardens
per person (children under 18 free)
Pocket Farm garden was established nearly 20 years ago on a treeless 9 acre cattle paddock. The entry is through a macadamia tree-lined "tunnel". The main garden of more than 2 acres is comprised of connecting garden rooms separated by hedges with beds of diverse flowering shrubs and small trees together with flowering shade trees and perennial borders. A vine covered arbour leads to a "resting" hut adjacent to the butterfly grass planting. There is a large productive area which includes vegetables, herbs and an orchard with citrus, mangoes, lychees, longans, dragon fruit and of course bananas.

The silky oak lined "river walk" leads from the house garden to the Brisbane River where the bank is being regenerated with natives. Land for Wildlife shelters, belts and corridors are being developed with native planting along the perimeters. Horses and chooks complete the picture.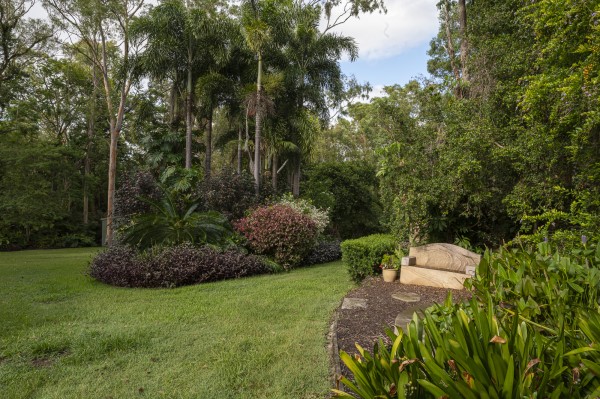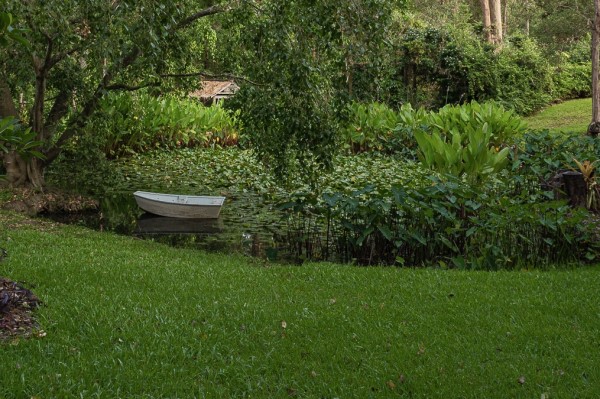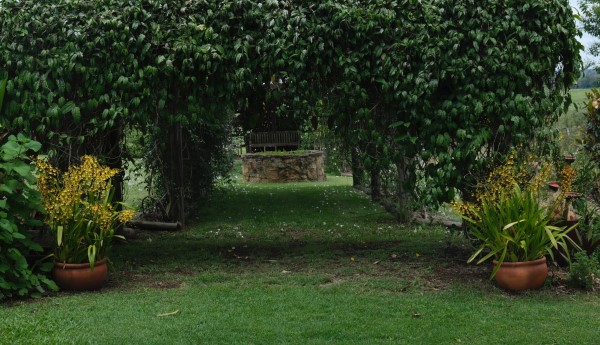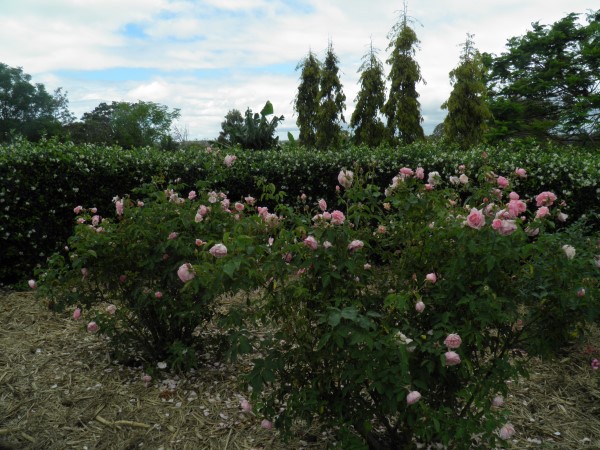 Pocket Farm Garden
---

THE WITTY GARDEN
149 Witty Road, Moggill
OFFERING: Plants for Sale by
Pete's Hobby nursery

SUPPORTING: Queensland CWA
$5 entry

In October 2018 I started the hard landscaping on my 1352 sq m north facing city block and the first plants were planted in March 2019.

Predominately a native garden it includes cottage, shade, orchard and vegetable gardens.

The garden beds have been reconfigured, extended, replanted and reimagined as I visited other gardens. I have taken ideas and advice enjoying the continued learning gained from others experience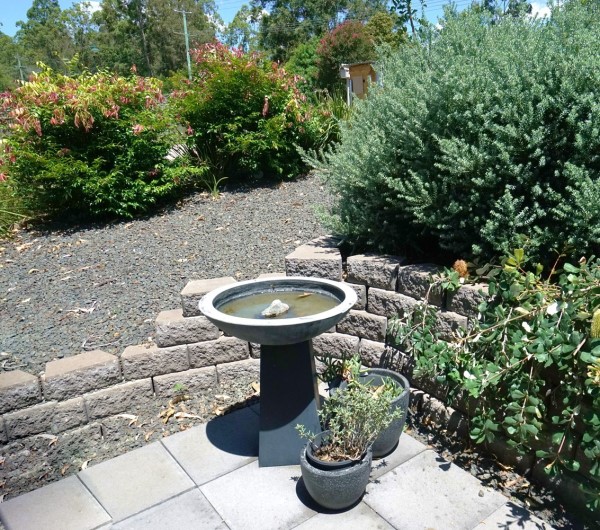 The Witty Garden