---
ADDRESS:
Formal Gardens around the castle with a covered walk
Lake Constance is bordered by Switzerland, Austria and Germany.
Mainau is on an island and the whole island is a wonderful garden. The gardens are laid out around a castle which houses a cafe and shop with an adjoining palm house.
Many tender plants such as Brugmansia and Dahlias were in full bloom and the colour was just magnificent
Beautiful Vistas


MAINAU GARDENS
LAKE CONSTANCE EUROPE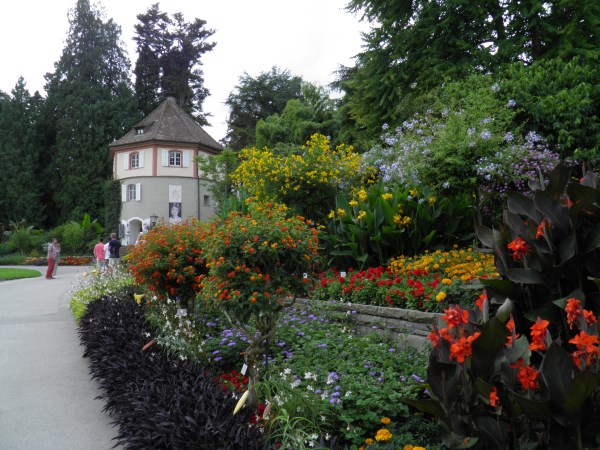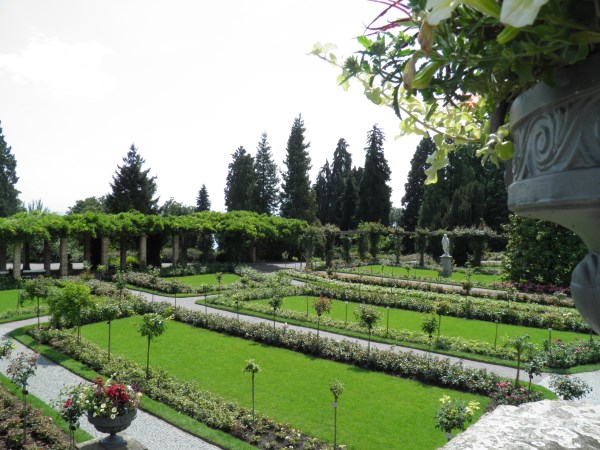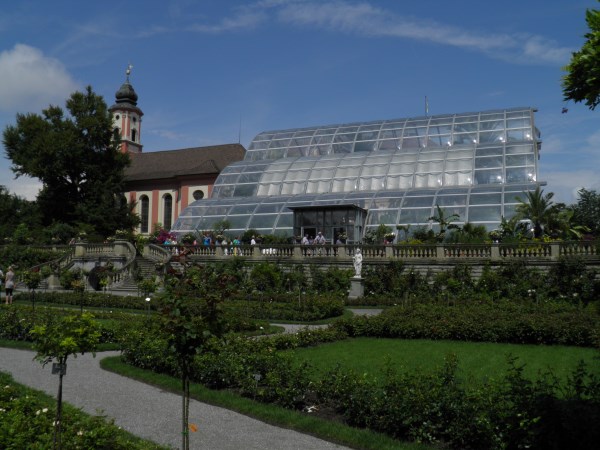 The magnificent Palm House which adjoins the castle and church (on left)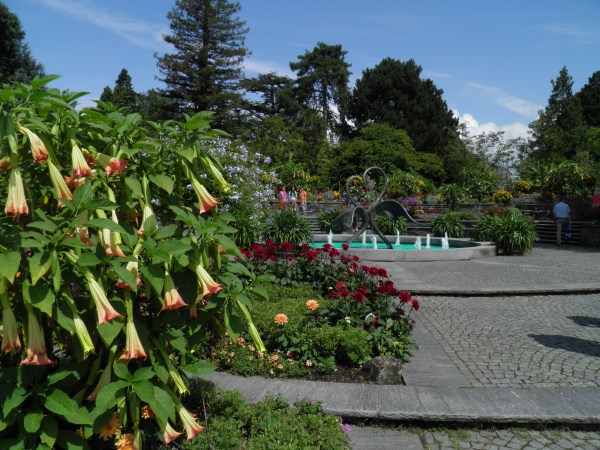 The gardens are huge with a woodland, vineyards, orchards and many different gardens and fountains.
There is a wonderful butterfly house and pony rides and play equipment for the children. The displays and variety of gardens is endless .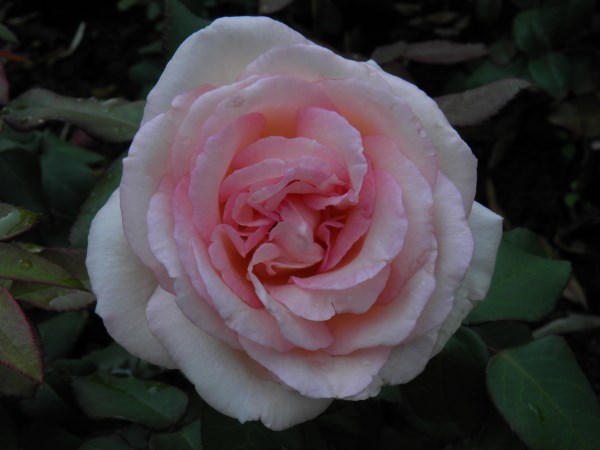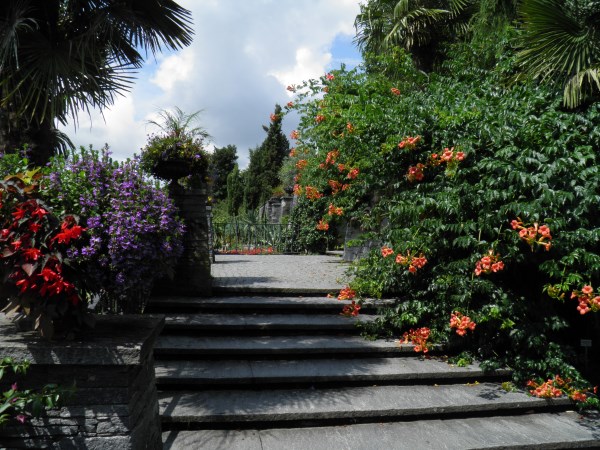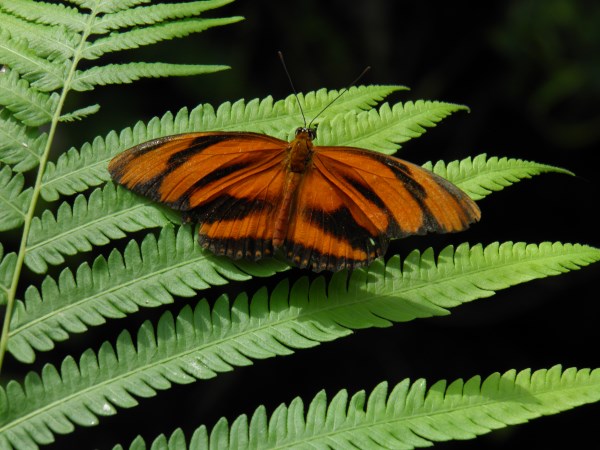 Great Ideas
Rosa Souvenir de Baden-Baden