---
ADDRESS:
Cranbourne Royal Botanical Gardens Australian Native Plants in:
large landscapes,
small urban gardens and bush gardens
walk or catch a train .
Cloudehill Gardens in the Dandenongs is landscaped on a slope with temperate plantings of trees, shrubs and perennials all enhanced with wonderful seating areas to contemplate this wonderful garden

GARDENS OF MELBOURNE
Lavendula is a working farm nestled in a beautiful valley that looks like a scene that could be in Provence. Lavender bushes and olive trees set amongst stone buildings complete the scene
Garden of St Erth is another Diggers Garden in the Ballarat area. Vegetables are the feature here as well as fruit trees set in a National Forest. The building is heritage listed and is also a nursery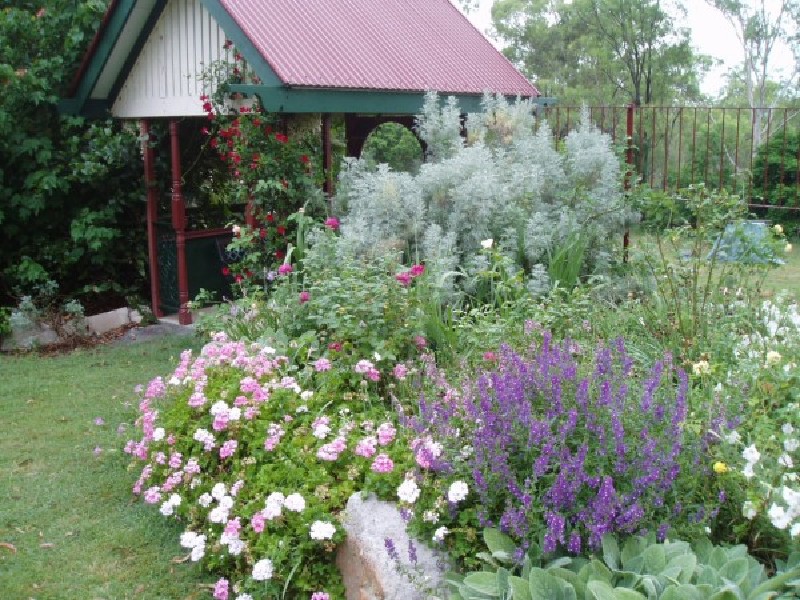 Heronswood on the Mornington penninsular is a historic house, garden and nursery. Owned by Diggers it showcases how to grow dry climate plants

Lambley Nursery The gardens showcase perennials and bulbs for a dry area. In the goldfields near Ballarat, David Glenn is passionate about sourcing and trialing plants for a mediterranean garden.